"A simple hello could lead to a million things…"
Interested in getting in contact with me? Shoot me an email or connect with me on social media! I'd love to hear you!
Partner Opportunities:
Sponsored Posts
Giveaways/Contests
Product/Service Reviews
Brand Ambassador
Social Media Promotion
Past Partners Include:
"Working with Leah was amazing! I loved seeing the beautiful photos she took of my products; she did a great job of putting them in the spotlight. Leah was right in thinking that her audience would like my shop; our giveaway was a great success! She was so thoughtful throughout the entire process; I'd love to work with her again!" – Marisa Sundin, English Country Paper Co.
"Leah was absolutely wonderful to work with! I love her style, her creativity and how she has a little something for everyone in her blog. Would be a pleasure to work with her again!" -Kaylyn Sherman, Pirouette Paper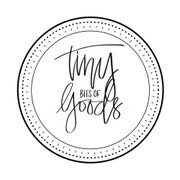 "Leah has it going on! She's organized, courteous, kind, driven and thoughtful.  I had such a great experience working with her and I would recommend her to anyone!  I know big things are in store for her and I can't wait to see what she does!" -Meredith Wheeler, Tiny Bits of Goods
"Leah was so great to work with on our giveaway! She took gorgeous photos of my products and I loved the beautifully-written blog post that paired with our giveaway. It was a big success and I would love to partner with her again in the near future!" -Colleen Reid, Pinwheel Print Shop
Other Partners Include: